EXCLUSION MONOPROTEIN VET DIET
METABOLIC & MOBILITY
PORK & FIBRES ALL BREEDS
Complete diet food with animal monoprotein recipe to reduce body weight and encourage joint mobility
---
Exclusion Monoprotein Veterinary Diet Formula Metabolic & Mobility is a diet food with a monoprotein formulation, made with a single alternative animal protein source and other innovative ingredients, all preserved with natural tocopherols. Available for different sizes, it is a nutritional solution for veterinarians looking to provide nutritional support to reduce excess weight and encourage joint mobility.
PORK & FIBRES ALL BREEDS
Characteristics: Exclusion Diet Metabolic & Mobility All Breeds is a complete food for dogs formulated to reduce excess body weight and for the support the function of the joints in case of osteoarthritis. This complete dietetic food has an increased level of EPA, total omega-3 fatty acids and vitamin E and β-glucans.
Instructions: reduction of excess body weight and support of the metabolism of joints in case of osteoarthritis.
METABOLIC & MOBILITY
Nutritional support to reduce excess weight and encourage joint mobility
MONOPROTEIN FORMULA
Single animal protein source to minimize the risk of food intolerances and dehydrated ingredients for a greater supply of nutrients
1+8
Formulated with a single dehydrated animal protein source and 8 fibre sources for greater satiety feeling and a correct intestinal absorption
WEIGHT REDUCTION
Reduced caloric intake for effective weight loss
EPA – OMEGA 3
Omega-3 fatty acids regulate the inflammatory response, facilitating joint function
GLUCOSAMINE &CHONDROITINSULPHATE
Glucosamine stimulates new cartilage production and chondroitin sulphate prevents its degradation
ß-GLUCANS
ß-1.3/1.6 Glucans derived from yeast Saccharomyces Cerevisiae, which help to reduce joint inflammation and enhance the immune system
NATURAL PRESERVATION
Only natural antioxidants to preserve food from oxidative damage
Feeding instruction: it is recommended that a veterinarian's opinion be sought before use and before extending the period of use. Feed the correct daily amount shown in the table according to dog's size as the only food source. For an efficient weight loss or ideal weight maintenance, the recommended daily energy intake should not be exceeded.
Recommended use time: Until target body weight is achieved and after if required to maintain target bodyweight.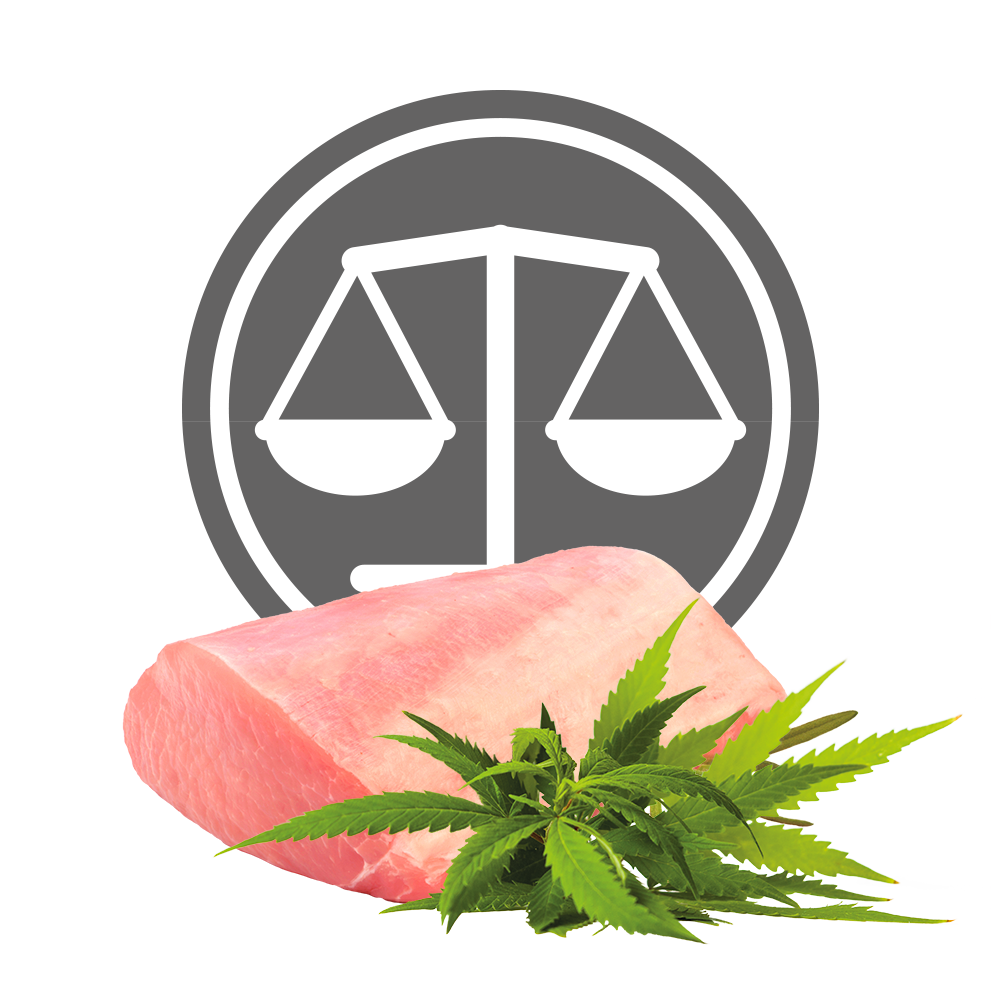 Ingredients & Nutrition
COMPOSITION
pork (30%), dried beet pulp, pea fiber, sorghum, rice, salmon oil, dried chicory pulp, β-1,3/1,6 glucans from baker's yeast (Saccaromyces cerevisiae) (0,02%), glucosamine, hemp (0,01%), wood substances, chondroitin sulphate,
ADDITIVI NUTRIZIONALI
Vit. A 2.760 U.I., Vit. D3 178 U.I., Vit. E 13 mg, Vit. C 40 mg, Vit. B1 2 mg, Vit. B2 2,4 mg, niacinamide 8 mg, Vit. B6 1 mg, Vit. B12 0,01 mg, folic acid 0,1 mg, betaine hydrochloride 200 mg, copper (II) sulphate pentahydrate (copper 1,6 mg), taurine 50 mg, L-carnitine 70 mg

Metabolisable energy: 757 kcal/kg.
ANALYTICAL COMPONENTS
6,5%

crude protein

3,5%

crude fats

1,3%

omega-3 fatty acids

0,26%

EPA

1,2%

crude ash

4%

crude fibre

76%

moisture

0,012%

Vit. E
Ratings & Reviews

Write a review
Recommended feeding chart